BLORT PICTURES
---
Miscellaneous
The first picture is the Vilas Theater with staff. The end of the marquis reads "Joe E. Brown", The front "Sit Tight & Painted Faces" and "Saturday double feature". Painted Faces was released in 1929 and Sit Tight in 1931. The second picture, from the same strip of film as the first, is probably the aquarium behind the bar in the theater's restaurant. I have no idea who is in the third picture.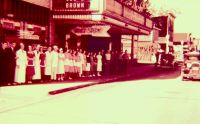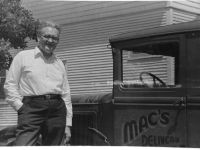 These three are postcards from the Wagon Wheel Lodge on South Twin.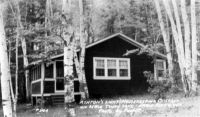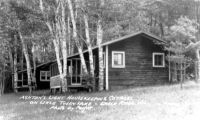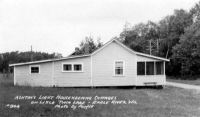 The next is the Twin Lakes Church on hyway 17 and then the back yard on the chain.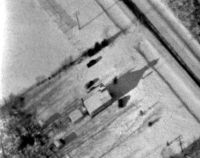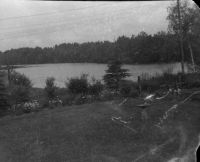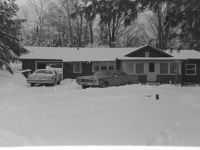 The first one here and the preveous one are the house on South Twin in December 1977. Next are the patio and yard at 333 Hibbard road 1971. The car is a scratch built 3/4 size working model of a 1909 Maxwell Runabout.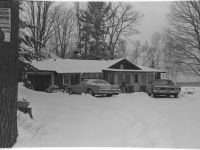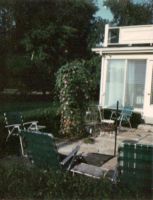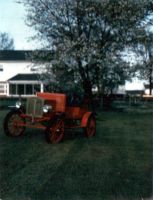 Here is my brother at Squaw Peak in Arizona February 1977, and then our first family dog Priscilla on South Twin in summer 1976.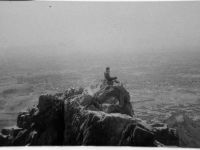 ---